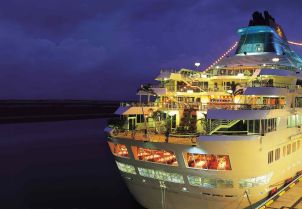 The Vision Star is a modern cruise ship, with 7 passenger decks, and a capacity of over 800 passengers. It is fully air-conditioned, there is a 24-hour cabin service and there are 4 elevators onboard. The ship complies with all the requirements of the latest International Safety Standards and is equipped with the most modern navigation and telecommunication equipment.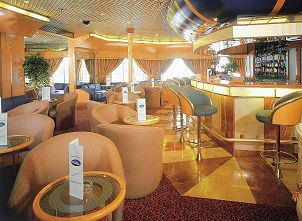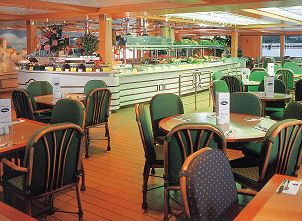 Come onboard and experience a myriad of activities. There is never a dull moment onboard, as the Vision Star offers you the best in comprehensive facilities, entertainment and recreation activities, coupled with informality and flexibility for the discerning modern holiday-maker. Enjoy relaxing moments with your loved ones at the sauna and indoor jacuzzi. There is also a wide range of sports and fitness facilities.
• Star Deck (Sunbathing)
• Swimming Pool & Jacuzzi
• Ins' Spa & Gymnasium
• Star Track (Jogging track)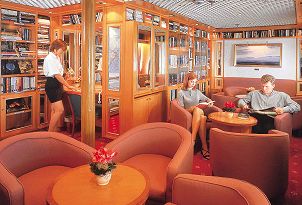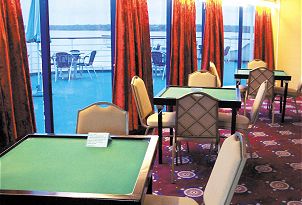 Pamper yourself with hair and beauty treatment, or spend a day surfing the Internet while the Children Centre takes care of your child's needs. Take the opportunity to shop at the duty free outlet for some great bargains.
• Oscar's Unisex Salon
• Mahjong & Card Room
• Library & Internet
• Medical Centre
• Video Arcade (video games)
• Children Centre (children's playroom)
• Ports O' Call (onboard shopping)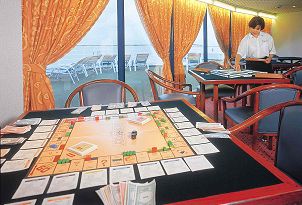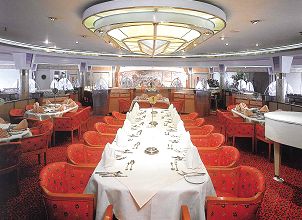 Savour a sumptuous spread of Greek and international cuisine indoors or outdoors, downed with a great selection of wines, cocktails and drinks that will surely whet your appetite for more.
All the meals onboard are included (excluding beverages), and there is also a choice of vegetarian meals.

• Pool Bar (outdoor)
• Mariner's Buffet (international buffet)
• Mariner's Patio Bar (outdoor)
• Bar Gemini
• Galaxy Bar
• Ocean Palace (dining room).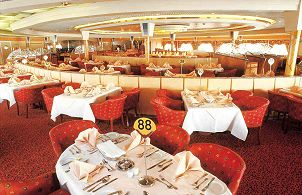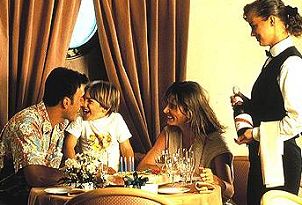 Special celebration arrangements are made for couples on their honeymoon, or for any special occasion, such as anniversaries or birthdays.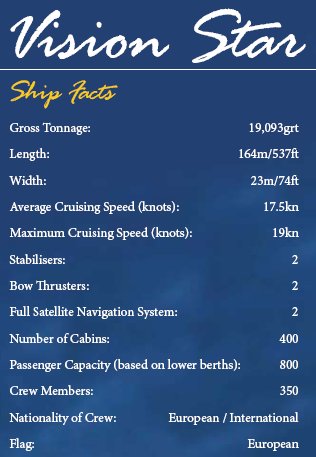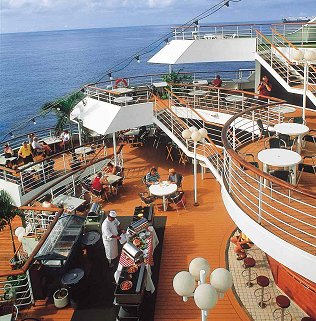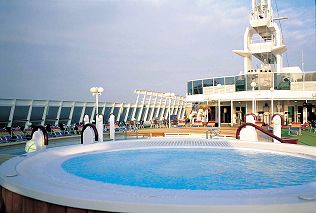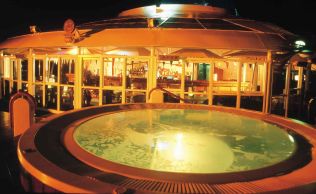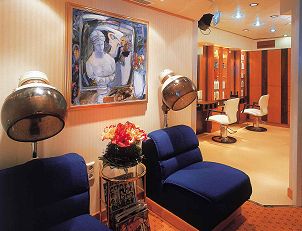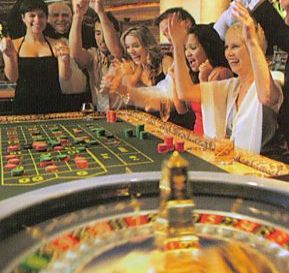 Try your luck at the Star Club Casino, and bring out your singing talent at the Fortuna Karaoke!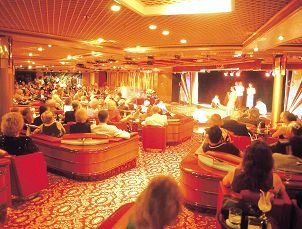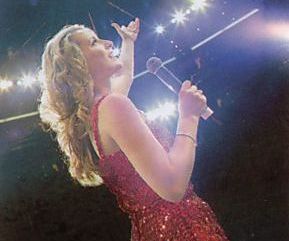 Entertainment on board is also included with special programs every night with professional singers, dancers and entertainers. Have a wonderful night at the Galaxy of the Stars (cabaret and show lounge) or at the Star Lounge (live entertainment).
During the cruise, there will also be many social activities. There will also be a "Greek night" with a fun-filled celebration of Greek culture, music, food, and traditional Syrtaki dance.